COURSE DESIGN AND DEVELOPMENT OVERVIEW
For anyone tasked with designing or improving a training program.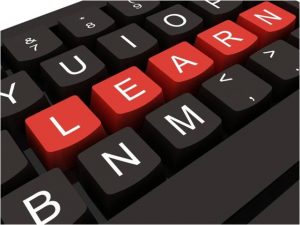 Traditional instructional design processes are frequently criticized for having too many steps, taking too long, being linear and inflexible, quashing creativity and producing boring, infinitely forgettable training programs. The "performance-based" design process that you will learn in this workshop is remarkably simple and yet results in highly interactive training programs with maximum levels of retention and job transfer. Whether you are a course designer, subject-matter expert, manager, or anyone with design responsibilities, you should find this process light on theory and heavy on practical tools, tips and techniques.
This is a true "hands-on" workshop. Participants will be asked to bring a design project that they can work on in class
COURSE OBJECTIVES
By the end of this workshop, students will be able to:
Use a systematic course design process to create learner-centered, highly interactive, job-transferable training
Evaluate an existing training program to identify deficiencies and re-design where necessary
Write realistic, measurable learning objectives
Break a training program into logical modules
Create an introductory segment that will start the class in a positive, motivational way
Embed appropriate assessments and feedback mechanisms
Separate "need to learn" from "nice to learn" content
Determine the best way to deliver each topic of instruction
Consider and employ "blended" learning options where appropriate
Embed appropriate instructional strategies to cause and verify the learning of key points
Identify and use numerous forms of interaction to keep students mentally "in the room" during the training
Structure the course to accommodate various levels of knowledge, skill, interests and learning styles
Develop instructional activities like case studies, role plays, games, test instruments, and hands-on lab activities
Pilot test a new training program to ensure that it meets all goals and objectives
Produce instructor guides and teaching materials that will ensure standardization and quality control between instructors
All participants will receive PowerPoint® based design templates, decision guides, and job aids.
COURSE TOPICS
Common challenges in designing training programs
"Up-front" analysis; what to do first
What to do when "there's not enough time" to design an effective training program
How to write good learning objectives
How to "chunk" content into logical modules of instruction
How to design a motivational introduction to the training
How to write module assessments
How to interview Subject-Matter Experts
How to avoid "scope creep"
How to separate "need to learn" from "nice to learn"
How to choose the best instructional method (e.g. live class versus e-Learning?)
How to build interaction into a training program
How to use "blended" learning options
Design strategies for varied levels of knowledge and skill in the same target audience
How to develop and format a "Leader's Guide"
How to pilot test a course before implementation
The 4 levels of course evaluation
COURSE VARIATIONS
This workshop can be:
Customized to your organization's specific needs and priorities
Taught "in-company", or you can attend an open enrollment (public) course with persons from other organizations. Contact us to find the date and location of the next running