OVERVIEW
For anyone who does virtual training  "live on-line" via WebEx or similar web conferencing tool.
According to surveys, 87% of persons who attend online meetings or training sessions admit to "multi-tasking" at some point during the event. Such sessions are often completely passive affairs for the participants, as they watch slides and listen to a disembodied voice. This webinar teaches and models techniques that will change this passive mode of online presentation into an engaging and thought-provoking experience.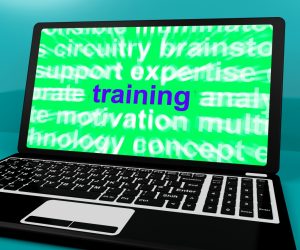 COURSE TOPICS
The common challenges of meeting or training online
How to employ research-based engagment strategies
How to use annotation tools to create an interactive environment
How to optimize PowerPoint slides for online delivery
How to sequence and manage an online event
To attend, you need only an Internet-connected computer and a telephone. Simply click the link that we will provide and dial a toll-free number for the audio portion of the session.
VARIATIONS
Webinars are limited to 15 participants
Contact us to attend a "public" offering (multiple organizations) or ask us about running one for your organization