Train the Trainer
Our Mission:
"To teach instructors and course designers how to efficiently and effectively apply proven, research-based principles of adult learning to any training program, whether traditional classroom, virtual classroom (live on-line) or one-on-one."
Bill Heacock, founder of HPA, has been teaching instructional skills to trainers, designers, and subject-matter experts for over 20 years.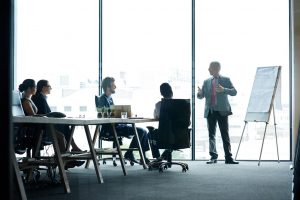 We teach anyone with training responsibilities how to teach effectively in a traditional classroom, a virtual classroom (live on-line), or in a one-on-one environment. We also teach mentoring skills. Click here to learn more.
We offer two 90 minute virtual classroom sessions covering how adults learn and best practice presentation techniques. Click here to learn more
We teach course designers how to design efficient and effective training programs. We also teach proven design techniques for:
– Job aids
– PowerPoint® slides
Click here to learn more.
We can help you design any type of training, from traditional classroom to self-paced eLearning. We can also:
– Analyze existing training
– Fix bad PowerPoint® slides
– Evaluate your instructors
Click here to learn more.